DATES ANNOUNCED FOR SYDNEY 2024
Rosehill Gardens 19 - 20 June 2024
Design, Develop, Manufacture with the Latest Solutions

You are invited to attend Australia's major dedicated expo and conference for the electronics industry. In 2023 Electronex returns to Melbourne and will be staged alongside Australian Manufacturing Week with visitors now able to see the entire spectrum of manufacturing solutions at the one venue.
The competitive future of practically every Australian industry sector is increasingly dependent on the utilization and integration of the latest electronics into all aspects of manufacturing, production, assembly, systems development, maintenance and service.
At Electronex designers, managers, engineers, technicians, manufacturers and system integrators can discuss their specific requirements with industry experts and see, test and compare the latest products and solutions to future proof their business.
Contract Manufacturing
Components and Assembly Equipment
Soldering and Rework Tools
PCB Design Services
Inspection Equipment
Embedded Systems
Microprocessors and Controllers
Enclosures and Racks
Test and Measurement
Advanced Manufacturing
IoT
Manufacturing Solutions
Plus much more
Expo Venue:



Electronex - Electronics Design and Assembly Expo

Melbourne Convention and Exhibition Centre
Southbank
Co-located with Australian Manufacturing Week
(Visitors must register seperately for each Expo)

Open Times:

Wednesday 10 May 2023 10.00 am - 6.00 pm

Thursday 11 May 2023 9.00 am - 4.00 pm
(Visitors can pre-register or at the Expo entrance)

SMCBA Conference
The first SMCBA conference was held in 1988. Over thirty years on, the 34th SMCBA Electronics Design and Manufacture Conference will be staged concurrently with Electronex.
The speaker programme for the conference features international and local industry experts with a keynote address and workshops over the 2 days. The full programme can be viewed at www.smcba.asn.au .
We would like to thank the following sponsors for their support for the 2023 SMCBA Conference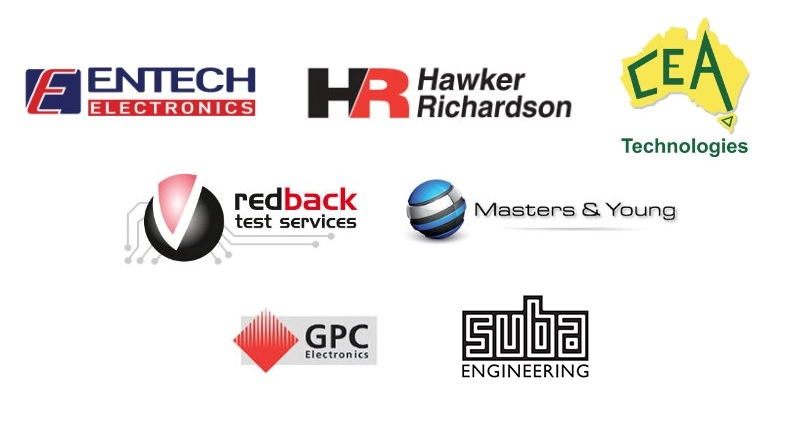 SMCBA Soldering Competition
With the generous support of some of our members and suppliers, a Soldering Competition will be held on the show floor adjacent to the SMCBA and Oritech stands - 1st Prize is a JBC Compact station!
Entries will be strictly limited and a time limit will apply. For entry details and further information visit www.smcba.asn.au
Sponsored by: